Business Phones from The Asterisk Company
Find the right IP phones for your Asterisk solution from the company who brought you Asterisk. Sangoma VoIP phones are the perfect complement to your custom application, and they are backed by the creator, sponsor, and maintainer of the Asterisk project. Choose from two lines of phones to fit your needs. Whether you want to extend the power of Asterisk to your desk phones with advanced applications and custom integrations, or must fit within a tight budget, Sangoma has the desk phones you need to complete your Asterisk phone system.
D-Series IP Phones:
Powerful, Feature-rich IP Phones for Asterisk
D-Series IP phones are the only phones that allow you to take full advantage of the flexibility and customization of Asterisk. All models feature plug-and-play deployment, allowing you to quickly and easily provision endpoints. With the D-Series Phone Modules for Asterisk (DPMA), D-Series phones automatically discover Asterisk servers on the network for secure, no-touch provisioning. D-Series phones can also be used with the Sangoma EndPoint Manager to enable provisioning with FreePBX servers. 
Increase Productivity with Advanced Applications
DPMA allows Asterisk to share rich information with D-Series phones so you can access advanced applications right from the phone's interface. You can know your co-worker's Status before you call, efficiently and smartly manage your messages with Visual Voicemail, and transfer calls quickly and seamlessly with the integrated, context-sensitive Contacts applications. Sangoma D-Series phones also work with Sangoma PhoneApps to unlock additional features when used with FreePBX. In addition to the suite of standard built-in applications, the D60, D62, and D65 models feature the Digium App Engine API, which allows for custom apps to be built in JavaScript. The applications can run natively on the phone with powerful access to Asterisk internal information.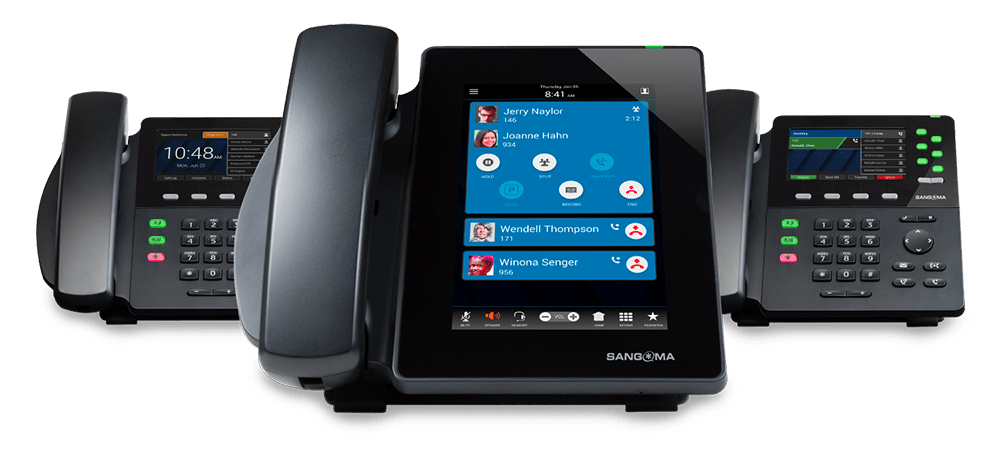 A-Series IP Phones:
Budget-friendly IP Phones for Asterisk
Essential Tools to Complete Your System
Digium A-Series IP phones are Digium's best value for budget-minded Asterisk users. Starting at US$59, they are an affordable desk phone option with the necessary tools you need to complete your Asterisk-based phone system. Each model is equipped with a streamlined feature set and high quality components, including full-color LCD screens, HD Voice, and multi-line functionality. The A-Series IP phones are easy to use and can be managed through an extensive web interface.