The Digium Phone Module for Asterisk (DPMA) is used with Digium D-Series IP phones to ensure a secure, easy installation process and to take advantage of the power of Asterisk. Without complicated scripting, DPMA provides direct integration of Digium D-Series phones and many Asterisk capabilities, including voicemail, call parking, call recording; and, for the first time in Asterisk, user presence. Digium D-Series phones are also the easiest to configure and manage of any phone on the market.
The Digium Phone Module for Asterisk is a binary Asterisk module that provides a secure communications channel between Digium D-Series phones and Asterisk. This secure channel is used to provision and manage the phones and to provide direct access to Asterisk's internal applications. DPMA is not required to use Digium phones, but provides the Digium D-Series phones with many enhanced applications.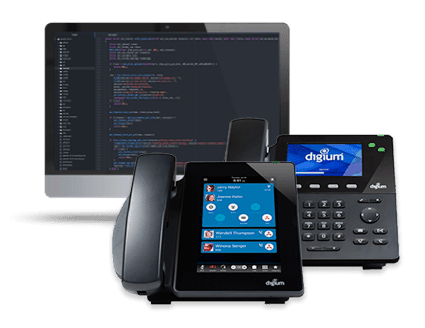 The Digium Phone Module for Asterisk is compatible with current bug fix and security fix supported versions of Asterisk. A listing of these is available
here
. Other versions of DPMA are available for older and unsupported versions of Asterisk but are not guaranteed to receive updates.
A single, free license is required for each Asterisk system running DPMA. For more information on installation and configuration, please see the 
Digium Phone wiki documentation
.
Get Free License